Are you waiting to enjoy your summer vacation with your family and friends? Definitely, your answer will be yes! And now the destinations is the main problem for everyone, they don't know where should go because there are so many destinations to confused you. So there we are offering top most summer destinations of India, where you can easily explore the charm of incredible India. The perfect destination for those wants to feel like royalty and experience like tranquillity.
1. Nainital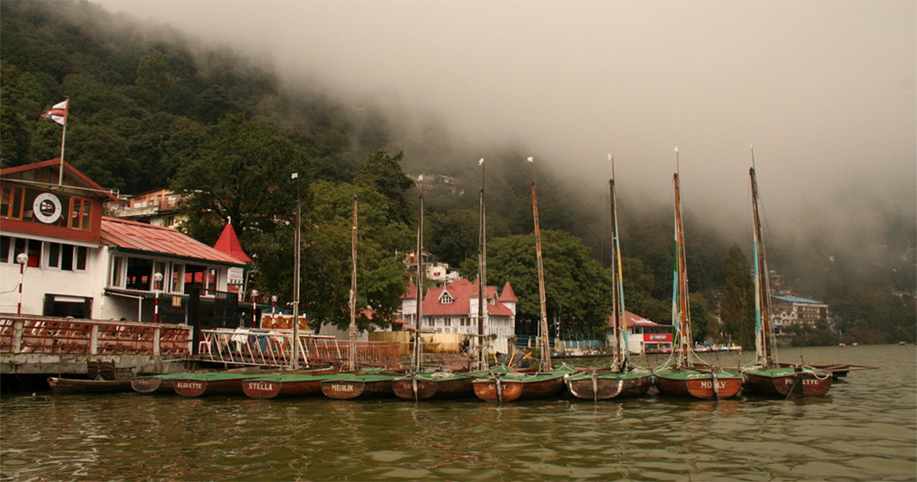 Nestled in the middle of the foothill of Himalaya, the queen of lakes Nainital is a perfect gateway for those who love to explore a perfect combination of hills, lakes, and temples. Perched at an altitude of 2,084 meters above to sea level, the hill station offers you the magnificent view of surroundings. Boating on the lake is the main charm of this place. Except this one can also enjoy here snowfall between the month of December and February. People can also experience some popular sightseeing of Nainital including Naina Devi Temple, Cave Garden, Zoo, Mall Road, Snow View Point, Hanuman Garhi, Tiffin Top and Appu Ghar.
2. Rishikesh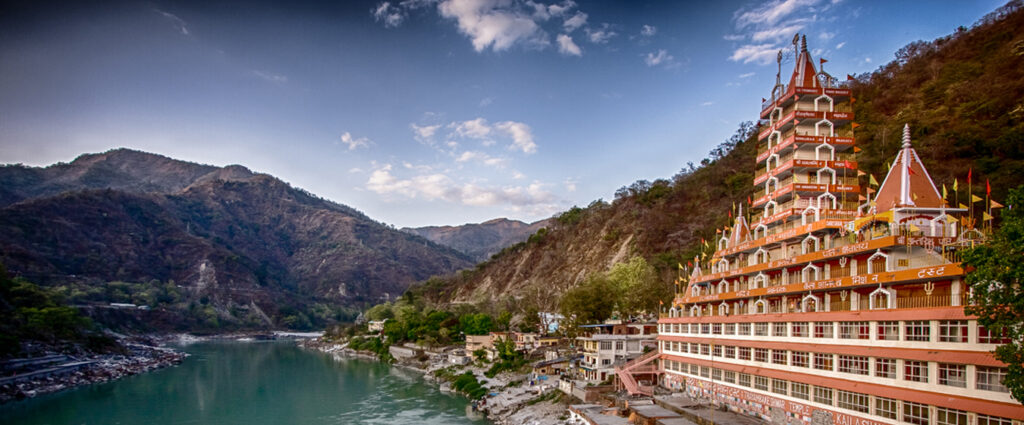 Rishikesh is one of the best summer holiday destination of Uttarakhand. It is situated in the foothill of Himalaya and offers you calm and tranquil atmosphere, where you can spend quality time with your family and rejuvenate your mind & body soul. Rishikesh is also a popular destination for adventure lovers, where they can enjoy an arrow of the heart beating adventure thrills like – white water rafting, kayaking, cliff jumping, rock climbing, rappelling, jungle trekking, flying fox, bungee jumping and much more. Apart from it, Rishikesh is also well-known Yoga Capital of the world. Every year many tourists visit this place and experience the specialty of this beautiful destination. If you also want to enjoy all these, then must visit here to make memorable your summer holidays.
3. Ranikhet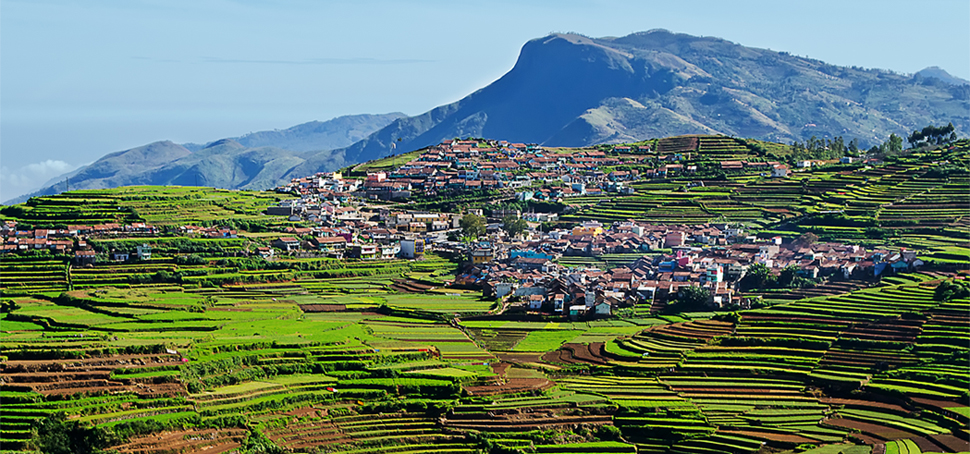 Perched at an elevation of 1,869 meters above sea level, the queen of meadows Ranikhet is very beautiful hill station in Uttarakhand, India. Surrounded by the lush green forest of pine, oak, and deodar, the charming hill station offers you the density of wildlife animals as well as a perfect summer gateway. If you want to get rid of your hectic schedule and want some refreshment in the lap of verdant meadows, this is the best option for you and your family.
3. Almora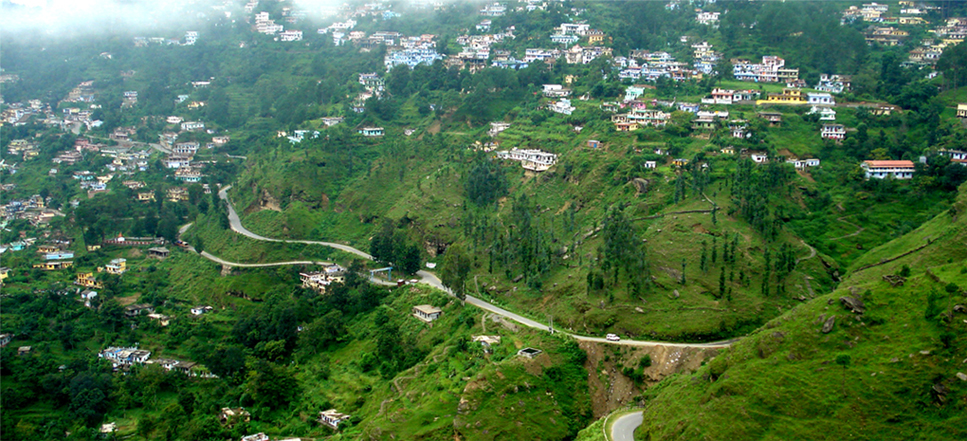 Observing the beauty of this charming hill station with the panorama view of Himalaya is a great option for hill stations lovers. Being surrounded by dense oak and pine tree forest, Almora is a beautiful hill station, which offers you picturesque landscape with the lush green mountain range to attract a number of tourists. Apart from this tourist also can experience here some other popular sightseeing like Banari Devi, Kasar Devi, Shayahi Devi, Sun Temple and Katarnal.
5. Kashmir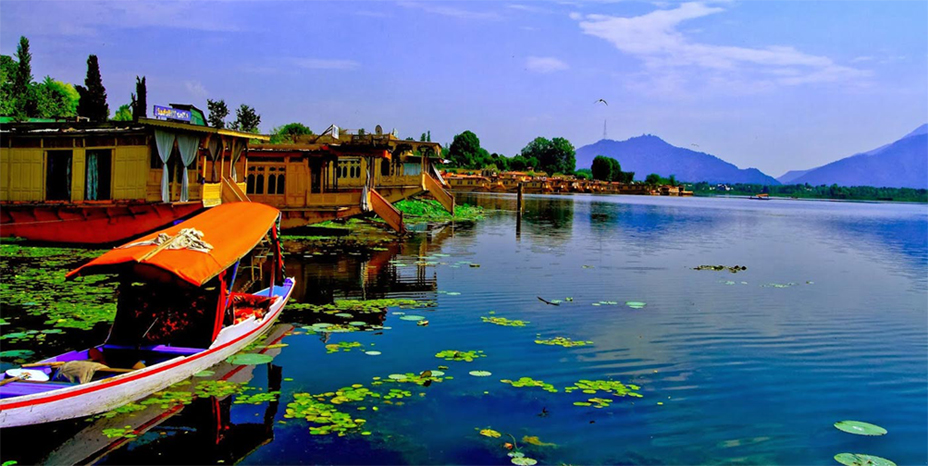 Kashmir is a piece of paradise, where nature, beauty and sun surf together and offers a perfect blend for families, who looking to spend some leisure time with nature. There are four great destinations, where you can spend some leisure holidays in Kashmir: Pahalgam, Gulmarg, Sonmarg, and Srinagar. People can also enjoy here river rafting in Lidder River and ski in Aru Valley. A popular charm of Gulmarg is the cable car ride from Kangdoori and Apparwath Peak.In Sonmarg you can experience some activities like camping, fishing, and trekking. Besides these, you can also go for some sightseeing including Mughal Gardens, Shalimar Bagh and Nishat Garden, Chashma-e-Shahi, Hari Parbat Fort and Hazratbal Shrine.
6. Ladakh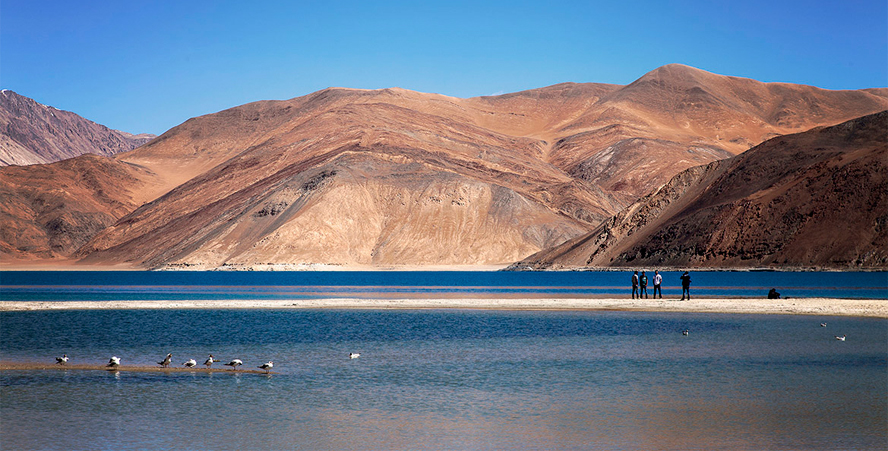 Ladakh is a perfect holiday destination in the state of Jammu & Kashmir and popular for its scenic mountain beauty and culture in the world. Aksai Chin is one of the controversial border areas between China and India. If somebody is looking for a family holiday destination, then Ladakh is the best destination for them. There are so many sightseeing, where you can visit and capture your memories like Shanti Stupa, 800-year-old Kali Mandir, 17th Century Leh Palace and Thiksey & Hemis monasteries.
7. Manali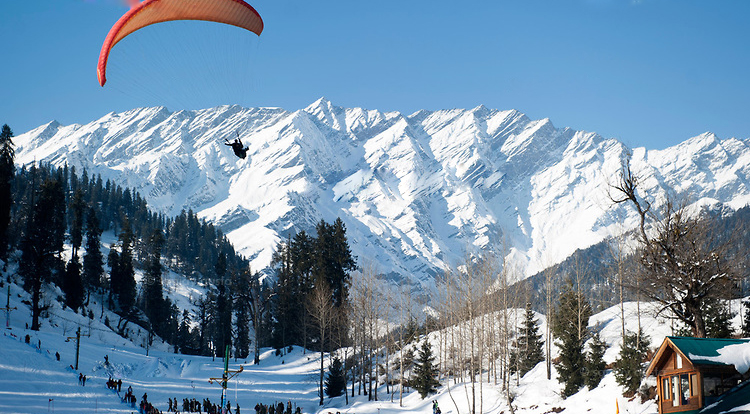 Situated in the beautiful green Beas River Valley at an elevation of 2,050 meters above sea level, Manali is a charming hill station surrounded by breathtaking Himalayan peaks. The hill station is a paradise for adventurers and honeymooners, who visit here to hang out in the mountains. Manali offers you an array of adventure activities including trekking, rafting, climbing, and skiing. Besides these, you can also enjoy here some sightseeing like Solang Valley, Hadimba Temple, Vashisht Village, Naggar, Rohtang Pass and Rahala Falls.
8. Shimla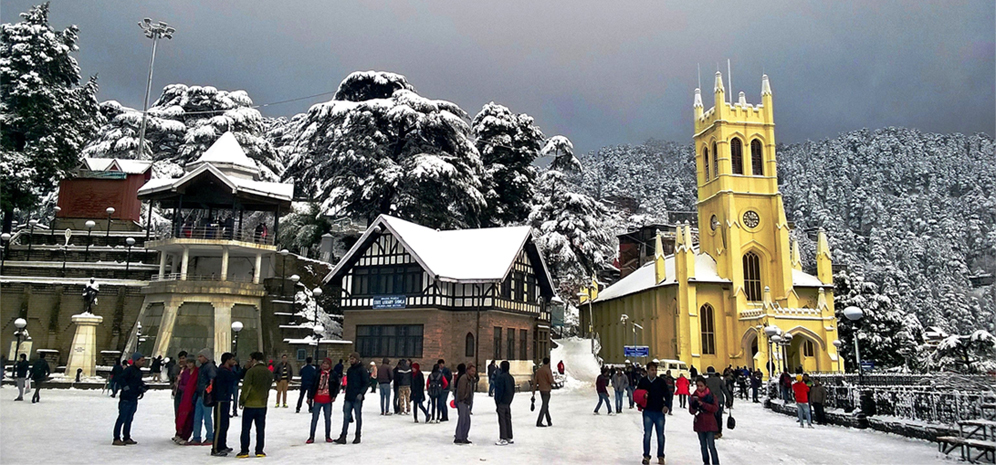 If you want to spend an ideal summer holiday with your family and friends, then Shimla is a perfect destination for you, where you can experience a perfect blend of natural beauty with lush green Himalayan peaks. The hill station is popular for its building that is styled in the Tudorbethan and neo-Gothic architectures dating from the colonial era, as well as temples and churches, which is enough to attract a large number of tourists. The major attractions of this place including the Jakhoo Temple, the Mall Road, the Viceroy Lodge, the Christ Church and the Ridge. The Kalka-Shimla Railway line is another popular attraction of Shimla, which is also mention in UNESCO World Heritage Site.
9. Dharamshala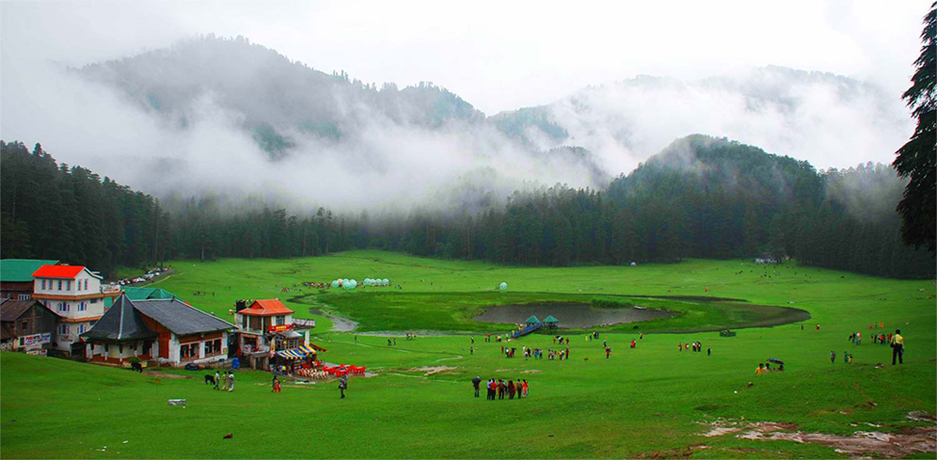 Located in the upper reaches of Kangra Valley at an elevation of 1457 meters, Dharamshala is a beautiful hill station of Himachal Pradesh, which is overloaded with so many natural treasures like snow-capped mountains, lush green surroundings, crystal clear riverine and full of adventure. The hill station is covered by dense deodar forest, which offers you an ideal place to rejuvenate your mind and body soul at the heaven of earth. You can explore here some sightseeing including Dal Lake, Kangra Valley, Namgyal Monastery, Kareri Lake, H H Dalai Lama Main Temple, Tibet Museum and State Museum.
10. Darjeeling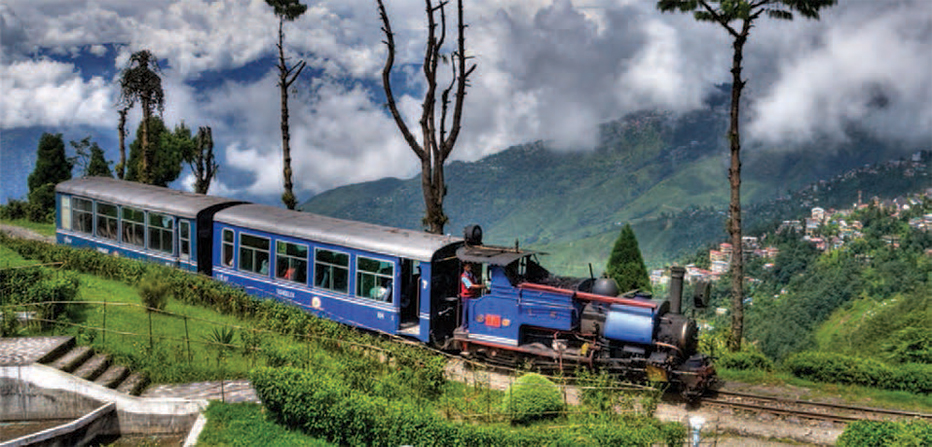 Perched at an elevation of 6,700 ft above sea level, Darjeeling is a charming hill station located in the lower Himalaya of West Bengal, India. Surrounded by lush green tea gardens, the hill stations offer you an amazing view of Kangchenjunga, which is the world's third-highest (28,209 ft) mountain. Enjoy the Toy train ride in the hills of Darjeeling is a unique experience for the tourist. Apart from these, you can also visit here Dali Monastery, Tamang Ghumba Monastery, Ghoom and Aloobari Monastery. The major attractions of this place are Japanese Peace Pagoda, Ava Art Gallery, Batasia Loop and the War Memorial, Scrubbery Park, Botanical Garden, Red Panda Breeding Farm and Dhirdham Temple.
11. Mussoorie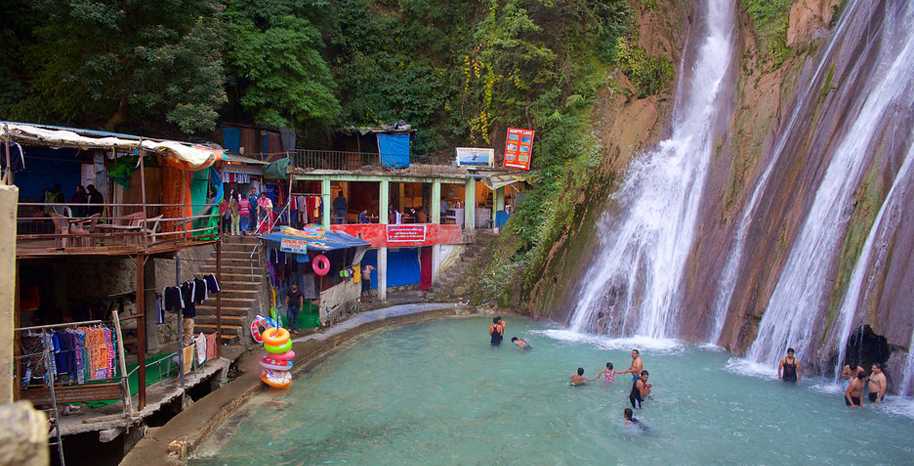 The "Queen of Hills", Mussoorie is perfect summer holiday destinations for those want to spend some quality time with their family and friends in the midst of tranquillity. Being situated at an average altitude of 1,880 meters above sea level, Mussoorie is blessed with lush green surrounding and variety of flora and fauna. You can enjoy here cable car ride including Gun Hill on the way and the panoramic view of Mussoorie. Apart from these, you can go for a long walk on Maal Road, which is a famous shopping market, from where you can buy some gifts for your special. Some other special attractions of Mussoorie are Mussoorie Lake, Kempty Fall, Municipal Garden, Bhatta Fall, Jharipani Falls, Sir George Everest's House and Nag Devta Temple.
12. Mahabaleshwar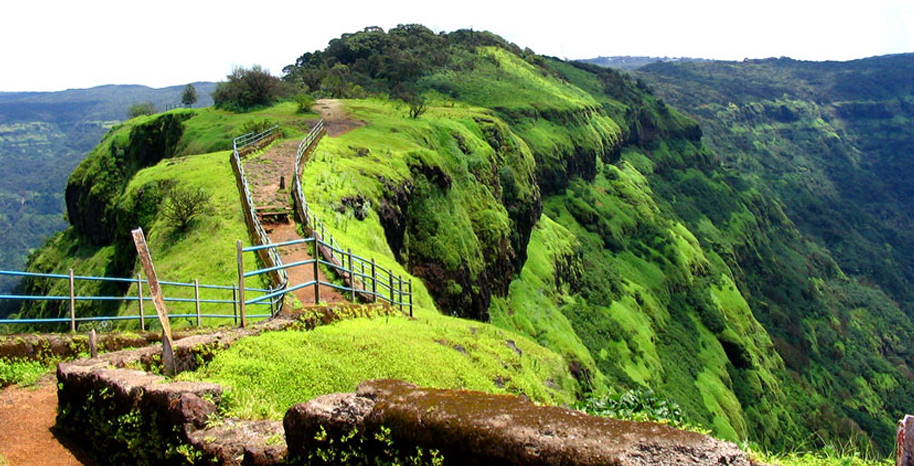 Blessed with the lush green environment and located at an average elevation of 1,353 meters above to sea level, Mahabaleshwar is an idyllic summer retreat for those want to spend golden time with their family and friends. The beautiful tiny hill station is always surrounded by evergreen forest and famed for its strawberries in the country. There are so many things about this place that attracts a number of tourists from all over the India. Mahabaleshwar offers you several natural wonders and visiting places, such as Venna Lake, Pratapgad, Mapro Garden, Wilson Point, Dhobi Waterfall and Chinaman Waterfall.
13. Ooty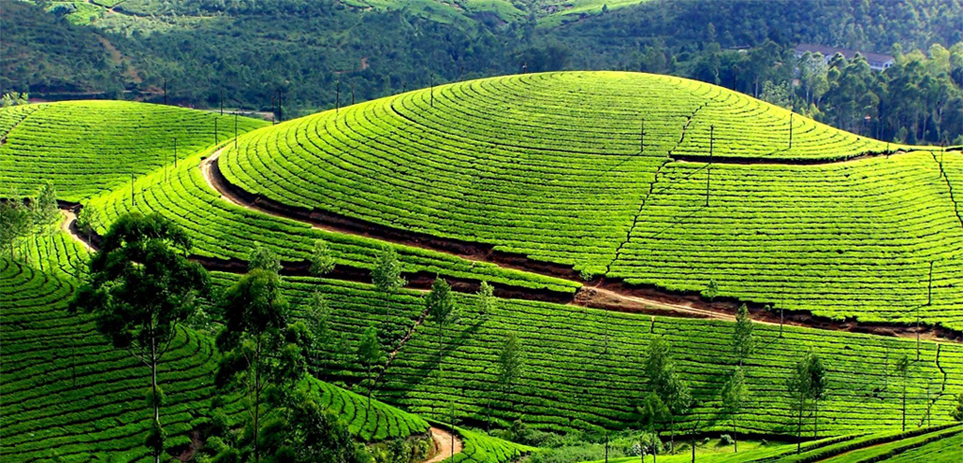 Consider as a queen of hills in South India, Ooty is a beautiful summer capital located in the Nilgiri Hills. The popular hill station is a perfect gateway to enjoy with family and friends. The beauty of this quite place attracts the number of tourists and offers the chance to experience eye catching the beauty of nearest places. Here you can visit so many popular attractions like Botanical Garden, Deer Park, Lake Park, Kalhatty Falls, Doddabetta and Pykara Lak. Besides these, you can also enjoy here some interesting activities including snooker, golf, trekking, fishing and horse riding. If you really want to go out with your family for summer holidays, then must think about this charming hill station.
14. Wayanad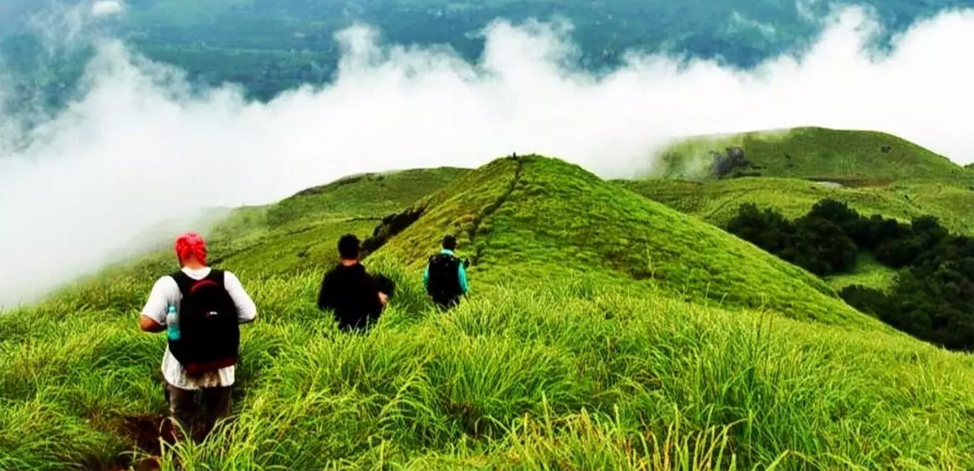 Wayanad is a beautiful picturesque hill station of South India, which is located at a height of 700 meters and 2100 meters above to sea level. Its offers you chance to explore a perfect blend of culture, tradition, and history of this place. Lush green surroundings, breathtaking weather, and mind-blowing landscape make you fall in love with Wayanad. Besides its natural beauty, you can also explore here some popular sightseeing like Thirunelly Temple, Pookot Lake, Pakshipathalam, Pazhassi Raja Tomb and Edakkal Caves. Wayanad is also packed with so many waterfalls like Sentinel Rocks Waterfalls, Soochippara Waterfalls, and Kanthanpara Waterfall, which is enough to make it a perfect summer capital, where you can visit with your family and take a relax in the lap of nature.
15. Shillong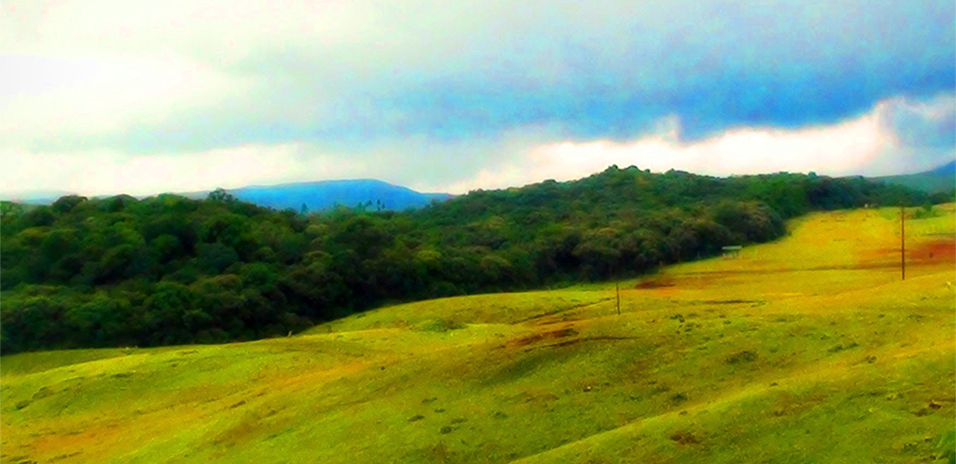 Perched at an elevation of 4,908 feet above to sea level, Shillong is a beautiful tiny hill station of Meghalaya and also known as "The Abode of Clouds". Beautiful lush green surroundings, clear blue sky and fresh mountain air will really captivate your heart beats and force you to visit here again. If you visit here with your family then don't miss out on places like Lady Hydari Park, Spread Eagle Fall, Sweet Fall, Ward's Lake, Elephant Falls, Jakrem, Ranikor, Sohpetbneng Peak and Dawki.
16. Munnar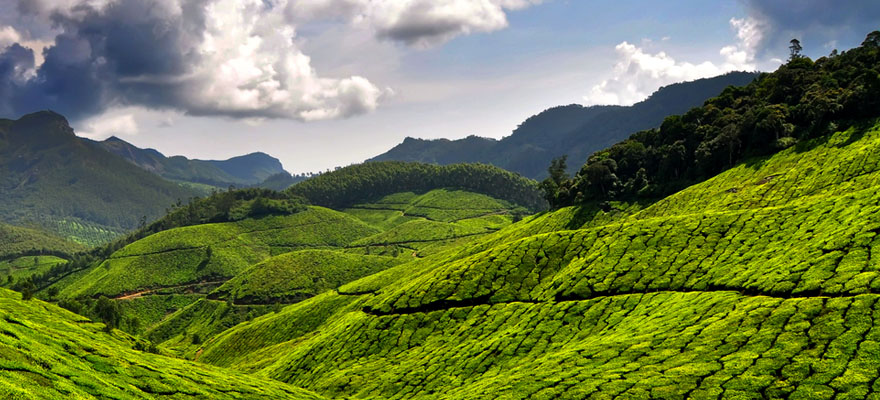 If you want to spend your summer holidays in the midst of lush green tea garden and rolling hills, then Munnar is waiting for you. A charming hill station offers you perfect environment to enjoy a pleasant holiday experience with your family in Munnar. Being situated at an altitude of 1,600 meters above to sea level, the hill station is blessed with the sprawling land of tea, coffee, and cardamom. Apart from this, you can also visit here some sightseeing like Sita Devi Lake, Eravikulam National Park, Mattupetty Dam, Anamudi, Attukal Waterfalls, Devikulam and Munnar Tea Museum.