Chopta Uttarakhand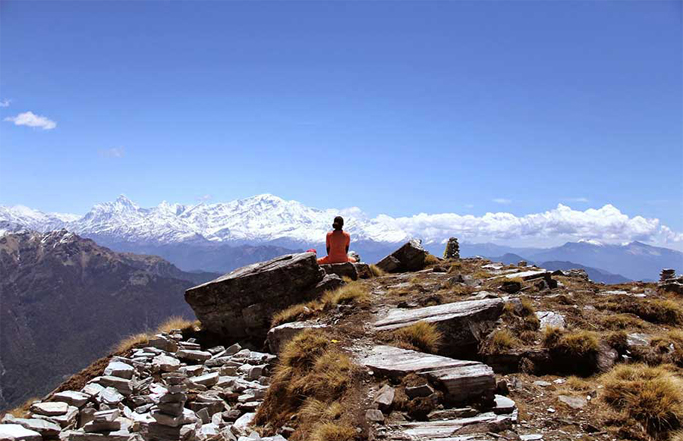 Chopta hill station (village) is located in Uttarakhand (Uttaranchal) state, an elevation of 2680 m above sea level. Chopta village is an unspoiled natural beauty destination offers wonderful views of majestic Himalayan range like – Nanda Devi, Chaukhamba and Trishul. It is surrounded by dense forest of pine, deodar and rhododendron, a part of Kedarnath Wildlife Sanctuary and close to Himalaya in Chamoli District.
Having pollution free environment takes you lay of nature and you will fell relax, green forest and Bugyal give peace in your mind and soul.

Camping in Chopta
Chopta is surrounded by the beautiful and dense forest of Pine, Oak, and Birch. There is majority of 40+ species and where you can feel the real meaning of nature, forest, and the environment. Camping in Chopta is surrounded by the wonderful dense forest of different species of tree. The camp offers an amazing view of Chandrashilla Peak in east tempt, and also inspire everyone to trek in upper Himalaya.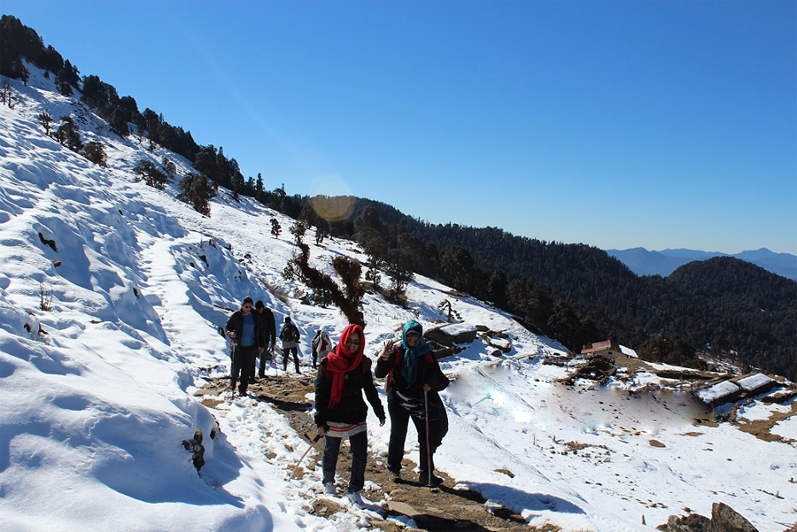 Chopta is base camp sites of all trekker near Chopta hills. A long green field or alpine grassland called- "Bugyal", invites you to put down your tents (if having own tents). Before laying your tent, you should have a permit of the forest department of Chopta.

Camping in Chopta offers the best comfort atmosphere around the Jungle camps.
There is all weather proof Swiss Deluxe Tent with attached toilet/Bathroom and running water. Best solar system generated light, neat and clean comfortable beds.
Camps also offer the best some meal items from Uttarakhand and Himalaya's traditional cuisine.
One can enjoy with volleyball, badminton, football, cricket, golf etc. near the camp site.
Wonderful view of Chandrashilla Peak from the camp.
We know the importance of food for a good health, which we cook in the camp kitchen.
We also provide the best information about the social and geographical knowledge about Uttarakhand Himalaya.
Why Chopta is Famous?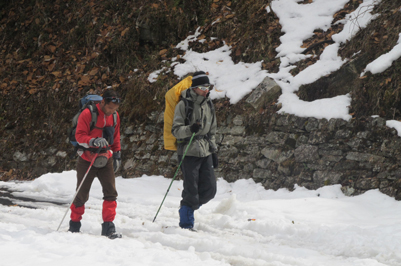 Chopta is called mini Switzerland of Uttarakhand state. Having a rich variety of flora and fauna, if you are looking for an adventure trip in Uttarakhand state you must come here to enjoy excellent adventure trek routes and explore the beauty of Nature. Chopta welcome to all nature lovers, mostly those people who are passionate for trekking and camping.
If you are waiting for snowfall with trekking and camping Chopta may fulfill your dreams. It is also a hot destination for snowfall experiences. Tungnath temple and Chandrashila are covered with snow in the winter season.

Best Time for Chopta Camping
Summer Camping – March to July: Best season for finding flora and fauna in Chopta-March to July. This season's all birds and other species are growing and shifting on their way to the season (due to climate). One can find 40+ species in Chopta. Chopta, Dewariyatal to Chandrashila is the best trek in Summer Camping.
Winter Camping – October to March: Winter season invites you for the best view of majestic Himalaya peak. You're camping and trekking experience going to wonderful because of snow and snowfall. Chopta to Chandrashila is one of the best winter trekking and camping in Chopta.
Note: Mid of July to last of September camping and trekking are closed due to heavy raining. Please note if climate (temperature) going down, 0, -5, and 10 as on camping will close in winter seasons due to safety reasons.
How to reach Chopta
By Road, Chopta is well connected with car/buses road. Chopta comes in way of Ukhimath road. One can easily book Buses and Taxis from all major towns of Uttarakhand.
By Train Rishikesh and Haridwar is the nearest railway station to reach Chopta. It is only 210 km away from Rishikesh city well facility available for transportation to Chopta.
By Air Jolly Grant is the nearest Airport Dehradun, which is only 226 km from Chopta.