Visit Rajaji National Park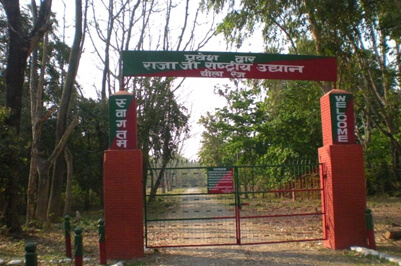 Rajaji National Park is located at foothills of the Indian Himalayas and attached with Shivalik range. This park is an excellent destination for birding and Asian elephant sighting. It spreads over 202,630 acres (820 km²), in three districts of Uttarakhand – Dehradun, Haridwar and Pauri Garhwal. After 1983, all wildlife sanctuaries were merged into one, namely – Chilla, Motichur, and Rajaji sanctuaries. It has been named after C. Rajagopalachari (Rajaji), first recipients of India's highest civilian award Bharat Ratna and a prominent leader of the freedom struggle.
Flora and Fauna
The dense forest of Rajaji National Park is home to vivacious wildlife here. Having deciduous forests, scrubland, grasslands, riverine vegetation and pine forests from the range of flora at this parks. One can also find the best verity of Sal, Shisham, Amaltas, Semul, Kachnar, Chilla, Bel, Semul and much more.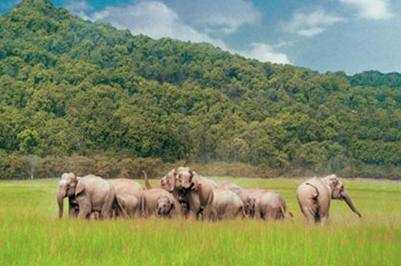 There are over 500 birds' species inside the park. The most prominent avian species include peafowl, pheasants, woodpeckers, kingfishers, and barbets, supplemented by a number of migratory species during the winter season. The Park is also home to the great pied hornbill, the fire tailed sunbird and Himalayan pied kingfisher.

Rajaji National Park having dense green forest and this environment is perfect for jungle animals. There is numbers of Asian elephant, Bengal tiger, Leopard, Jungle cat, Goral, Indian hare, Barking deer, Rhesus macaque, Monitor lizard, Sloth Bear, Jackal, King Cobra, Himalayan black bear and much more to find here.

Best Time for Jungle Jeep Safari in Rajaji National Park
Welcome to Wildlife Safari in Rajaji National Park between 15th November to 15th Jun. Park open for safari date of 15th November and get closed 15th Jun, open only for 7 months. Park closed after 15th Jun for 5 months due to heavy raining.

There are 2 sessions for Safari first in the morning and second after lunch. Morning safari starts early in the morning at 6:00 Am to 10 Am- 4hr inside the jungle and second 2:00 Pm to 6:00 Pm. Enjoy 3-4hr Jeep Safari inside the Rajaji National Park. Find best of best species of animals. Safari provides the opportunity to see- group of Elephant, Sambar, Spotted deer, No. of Birds, Leopard, King Cobra and at the last but not least Tiger.

How to reach Rajaji National Park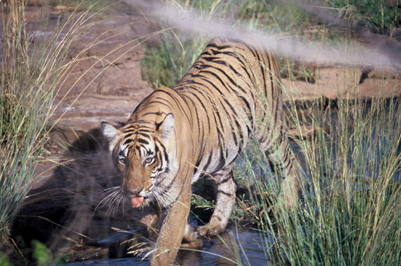 Rajaji National Park is well connected by Road, Railway and Air transportation.
By Road-There is No. Of Bus, stations are connected by road. 8Kms from Haridwar to Chilla.
Delhi (181Kms 6hr to 7hr Journey), the way Delhi to Rajaji National Park is- Delhi-Modinagar-Meerut-Muzaffar Nagar-Roorkee-Haridwar-Kaudiyala Village-Chilla (Rajaji National Park).

There are 510kms from Lucknow bus station and Dehradun bus station (35Kms, 1hr Journey If you coming from Dun city.
By Train-Train is the best option to reach Rajaji National Park. There are Numbers of Railway stations which are well connected to Park.
Delhi to Haridwar Railway. Haridwar ( 24Kms.), Dehradun (56Kms.) and Rishikesh (18 Kms).
BY Air-Nearest airport is Jolly Grant, Dehradun, 35km.