Some Tips for Rafting and Camping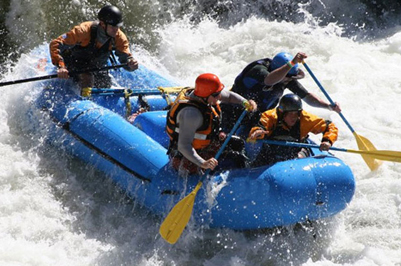 This water activity is a great means of enjoyment for everyone who is an adventure sports lover. If this is your first rafting trip, then it can be an intimidating experience. If you want to be fabulous in this moment, here are some tips for a wonderful rafting trip-
Best Time for Rafting
There are two seasons for River Rafting, summer and winter. These timings are the best. But, it depends on you which time you would like to prefer.
Winter Season:
The best time to visit Rishikesh for River Rafting is from late September – October to mid-November. The weather of Rishikesh is very pleasant during this time. During December to February, the maximum temperature is 15 to 20 degree Celsius. So, you must choose to stay at any luxury adventure camp and do river rafting during the daytime. While rafting you can get wet, so you should carry some woolen clothes for prevention from cold.
Summer Season:
Water sports are always preferable during summers. Perfect timing to enjoy rafting thrill is from March and April. June is very hot in Rishikesh, so avoid being at river site during the daytime. Don't forget to bring sunscreen to take care of your skin from sunburn.
Age Limit for River Rafting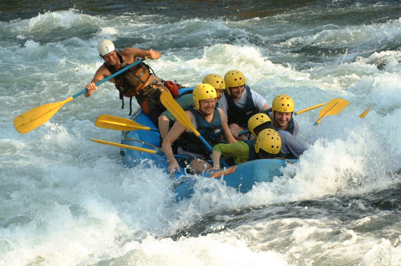 Rafting can be enjoyed by all those who are above 8 years of age. It is always advisable to select a rafting stretch according to your age. Age groups between 8 to 12 years and 60 to 65 years are not allowed in the high volume rapids. They can do below 2+ grade rapid in the Brahmpuri to Ram Jhoola stretch.
River Rafting Guide Instructions
Experienced rafting guide will provide you a small training session and briefly explain how to handle all dangerous situations encountered while rafting. But you have to pay your attention while briefing. Always choose a licensed and professional rafting outfitter. Always wear a lifejacket and helmet to go inside the river and ask your guide to re-check its tightness.
River rafting guide will tell about some basic rafting commands like – move forward, backward, fast forward, all back, get down and jump. All commands have some meaningful actions that you have to perform during river rafting. He will also describe how you will survive in the river while you fall out from the raft. He will give you rescue commands and instructions.